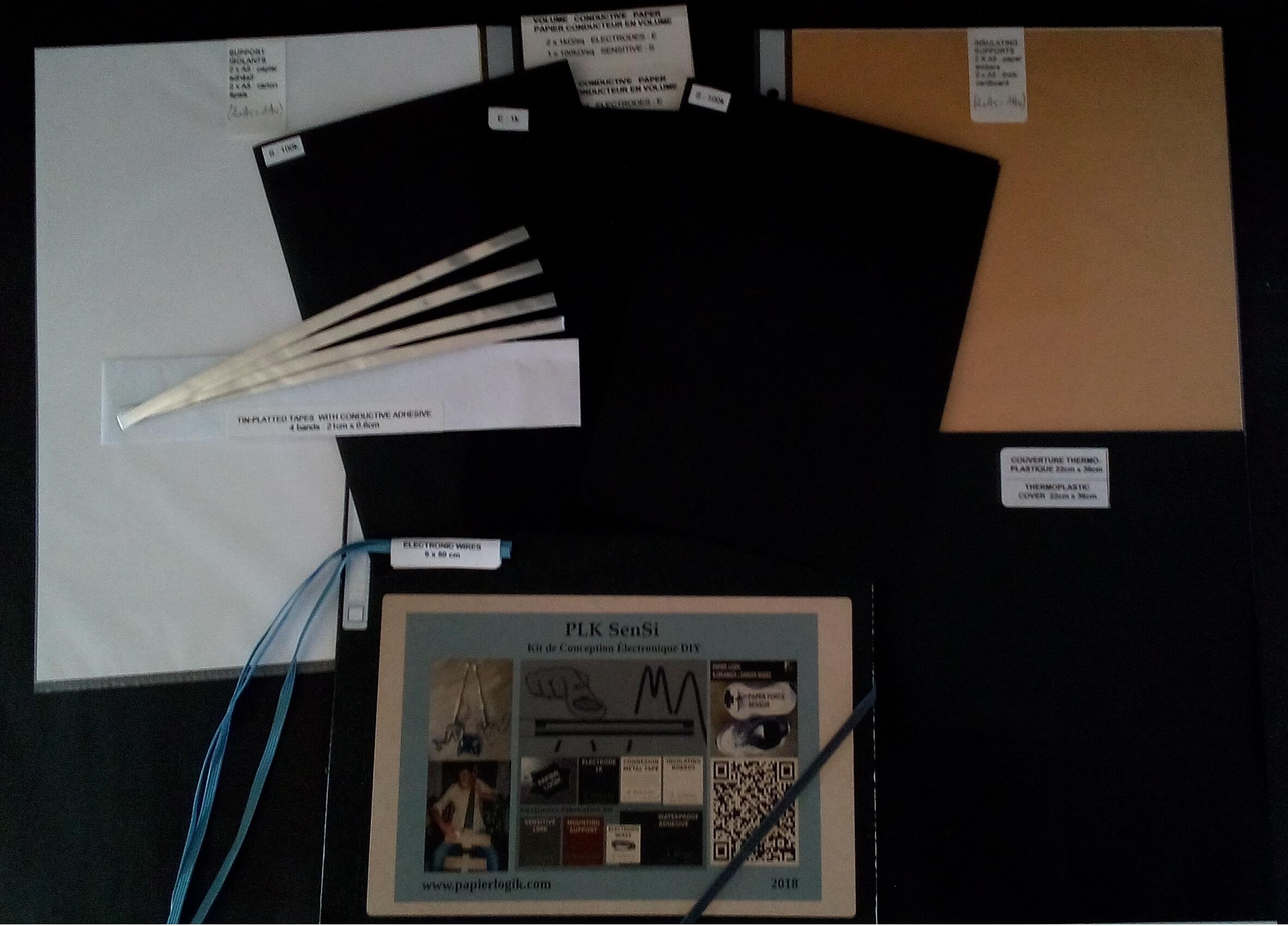 You will find here our standard products designed for hobbyists and professionals,. These are for research, POC, design, prototyping  and little productions of sustainable electronics hardware.
We produce technical papers such as electrically resistive 1K used as electrode for he production of efficiency-proven paper-touch sensors.
Our resources are also distributed as Development Kits and raw material resources for Fablabs and other facilities using blade or laser cutter, but also for individual use in research, prototyping, arts or else education.
We also distribute a variety of sensors and control surfaces from our production standards or custom products in stock.